Family Traditions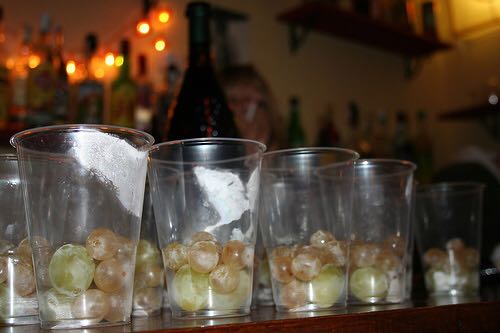 Hang on for a minute...we're trying to find some more stories you might like.
Everyone does something different with their family and friends for New Years.
For some, its popping fireworks at midnight, making a toast at midnight and many more. What ever you do, you do it with someone you love. 
Vanessa Garza is with family in Mexico on New Years to celebrate with her grandparents, cousins, and all of their many friends. 
"It's fun to be with everybody for New Years. I get to see people I don't usually see." Garza said. "I have the opportunity to really talk to my family and be with them." 
While in Mexico before New Years, Garza spends time with her cousins.
"Before New Years Eve, I spend time with my cousins which is a lot of fun. We talk about what we have missed and how we are doing." Garza said. "I like doing things as a family, it makes me happy to be with everyone."
Traditions are big in Garza family, according to Garza she wants to continue them as long as she can.
"For New Years we eat twelve grapes, we have to eat one grape per minute to make sure one wish comes true each month. We also toast at midnight to each other and our health." Garza said. "Then after that we usually go outside and do sparklers and stuff. It's a lot of fun I hope to do this for a very long time."